Wednesday, December 14, 2011
School marketing advent calendar - Day 12 - wrapping presents
With less than two weeks to go to the big day, and with most schools already, or just about to, break up, this the last day of our Schools Marketing Advent Calendar.  The final advent calendar topic is about wrapping presents and how it symbolises your school's marketing….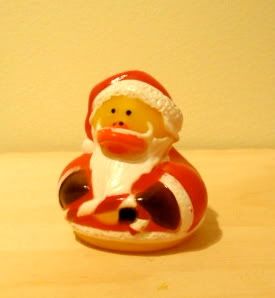 I have used this analogy for some time; but it seems fitting to mention it at Christmas time. 
Buying education is a fairly unique process.  In many ways it is incomparable to other large investments.  Parents, or Grandparents, buy the education for their children.  But they don't consume it.  They don't go to classes, gain knowledge or skills, nor do they (usually) get to use the facilities.
When people buy houses or cars they get to use them and enjoy them. Daily. They can walk around their home and appreciate why they are paying the mortgage.  Or enjoy driving their car and see the benefit when the monthly payment plan comes out of their bank. 
Not so with independent education.  They only get to consume the packaging – i.e. the communication they receive from the School about their child's education.  They also get to take part in some events too – but again, this is just packaging. 
So – if you think of your school as a present; the children get the benefit of the gift (both daily whilst they are at school and long into the future); but the parents only get the wrapping.
So how good is your wrapping?! How much time, care and attention do you give it?
Parental communications = how satisfied are they with this vital part of school life? Do you really know?

 

Do you ask them regularly through research? And have you actioned improvements (and told your parents you've done it?!)
Parent teacher/fundraising groups – are they an active and inclusive part of school life? Are they and can they be ambassadors for your School?

 

How hard do you work / listen to them to keep them satisfied?
Parent events = do you ensure they are brilliant? Do they embody your brand values? (if you haven't already, check out my other post on this) Do you ask parents what they think and action changes?
Why not take the Christmas break to consider how good your wrapping is and perhaps plan what research you need to undertake in 2013 to find out how you could add some bows to it.
If you'd like any help thinking this through, just get in touch for a chat. I'd be happy to help out!
I hope you've really enjoyed the independent schools marketing advent calendar - if you haven't read the other 13 posts - start at the beginning by clicking here.

Have a great Christmas!